Warehousing & Order Processing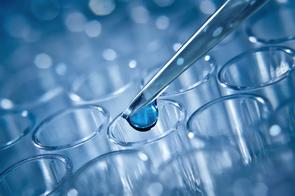 Warehousing
BIOjump's warehouse provides a local 'hub' for long term storage and distribution, as well as an easily accessible location for customers to send and receive shipments. To reduce shipment cost and time, BIO-jump offers to hold an inventory of your products in our facilities in Hillsborough (New Jersey) and/or in Hamburg (Germany). Focused on the life science industry, BIOjump is prepared to store temperature sensitive products and assure their safety in the following environments:
Ambient temperature storage
Cold storage at 4°C
Frozen storage at -20°C and -80°C
Vapor phase liquid nitrogen storage at -170°C
All devices are equipped with temperature logging and a remote alarm system to ensure proper storage conditions. Storage space can be flexibly reserved from single boxes to exclusive tanks.
Logisitics & Order Processing
Shipping across international borders can be tedious and always carries a risk to lose your perishable goods due to delays and improper handling and examination by the customs. BIOjump works with specialized couriers to ensure safe delivery of you products through proactive tracking, adapting documentation, and experience with international shipping guidelines and authority requirements.
BIOjump can receive and confirm order from you transatlantic customers in you companies name. The ordered products will be shipped via our warehouse directly to your customers domestically. All shipments will be accompanied by paperwork using your branding and letter head, as if they were directly dispatched by you.
BIOjump may also collect your bills in local currency. Customers will appreciate your service to pay by check or wire transfer to a local bank account and not have to make an international payments.